Weekends Only Our prime is dry aged in house and then slow smoked for hours until it is about to fall apart. We then cut each piece to order and serve it with our house made Au Jus that demands respect to its own. Served with a baked potato. (12oz) 29.49 • (16oz) 41.69 • (32oz) 69.00

$29.49
Kid's Menu
All kid's meals for children under 10 years old. (includes milk shake).
CHICKEN & WAFFLES
Three small chicken breast pieces placed between bite sized waffles drizzled with honey. Served with fries.
Desserts
Our desserts have a lot of toppings that would make them custom just for you. Please, ask your waiter for choices.
COOKIES AND ICECREAM
Two chocolate chip cookies served with your choice of chocolate or vanilla ice cream.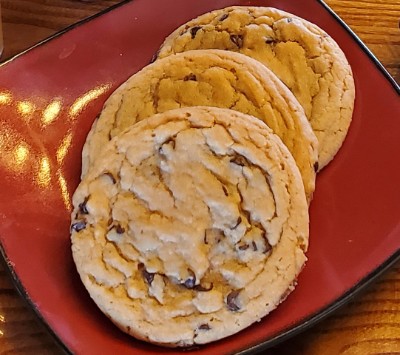 CHOCOLATE CHIP COOKIES
Todd's special family recipe made daily. Two cookies with ice cream. 6 cookies only for 5.99 (larger quantities may be pre-ordered).
ICE CREAM SHAKES
Custom shakes for your delight. If we have it we can probably make it, but the price might go up. Ask and let's see what we can create today. Want to end a hard day or celebrate with the adults, then ask us to STOP AT THE BAR with that shake (additional charge).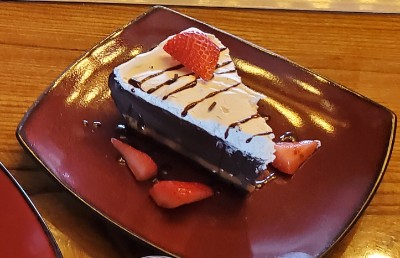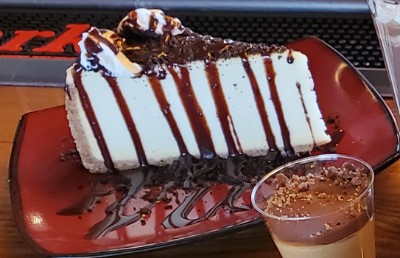 CHEESECAKE
A luscious tall New York Style cheesecake that can be topped many ways. Just ask our staff for your options. CHEESECAKE MINIS (1) 2.49 • (3) 6.99 • (6) 12.00. We have many different flavors to choose from and understand it can be tough to choose. So order a Complete Sampler and share with friends.
---
Raging Bull Steakhouse
433 E Russell Ave , Warrensburg, Missouri 64093
(660) 362-0441

Mon - Sat 11am-10pm
Sun 11am-9pm
Raging Bull Steakhouse offers our community a new and exciting sit-down restaurant. We offer fresh, delicious, creative food items and a fun atmosphere.