---
Also in Seafood
BUTTERFLIED PRAWNS
$19.99
Some might call them a shrimp, but we are not brave enough and after you see these babies you might not either. They come grilled or fried on a spicy smoky chorizo rice pilaf, laced with onions, peppers, fresh herbs and a side of our fresh vegetable medley.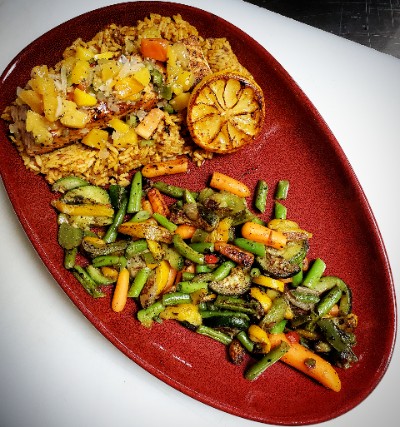 GRILLED SALMON WITH PEACH, PAPAYA CHUTNEY
$16.99
Easily one of the owner's favorite creations. A beautiful grilled skin on salmon fillet, placed on a bed of rice pilaf topped with a drunken tropical chutney of peach, mango, onion, roasted jalapeño, garlic, cilantro, basil, olives and seasoning.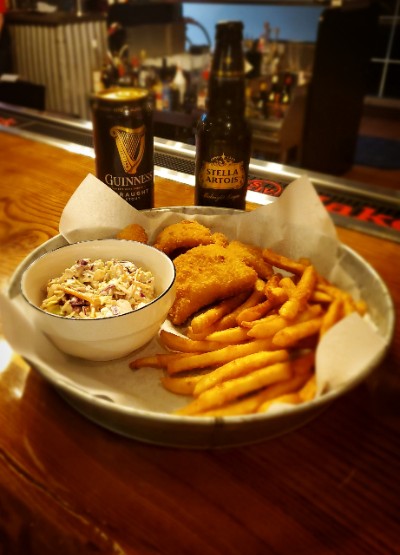 FISH & CHIPS
$12.49
A play on words it might be, but we are not fishing around when it comes to this classic dish. Served with fries and a side of slaw.